We now have scribes in the ER.
Scribes are hired minions that follow us around and write down everything we say so we don't have to.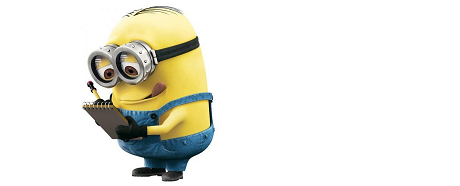 It's great.
I imagine it must be quite difficult, especially at first when they don't know all the terminology.
I like to sometimes start off normal and then go into bizarre tangents using made up words that sound medical but are actually just made up.
Me: "Patient has mild tenderness in the epigastrium.  His duodenum feels castropilated, with mild ba-donkitude of the stank-possum."
Scribe: "umm, what was that last part…?"
Me: "STOP QUESTIONING ME!"
But bless them, they're getting it!  They also get valuable experience that can only be obtained in the ER.
Where else will someone angrily scream at a box of wall-gloves for 40 minutes while they pretend to be a magical yodeling ferret due to overdosing on rum and gas station caffeine pills?
The vast majority of scribes have caught on to the ER madness quickly.
Trying to surprise an ER doc is like trying to drowned a fish.  But add the fresh eyes of the scribe, and it makes for some fun experiences.
For example, a fine young man came in for a rash.  He admitted to recently enjoying quite a bit of cocaine.  Also, he brought several sandwiches into the ER for unknown reasons while we evaluated him for his rash.
When we entered the room, we found the patient had completely removed his pants, underpants (silk, striped), and hat, but left on his shirt and coat.  He was pooping in the miniature trash can hidden under the portable mini-table (despite being directly across from a restroom).  On the bed, assorted, were his sandwiches. We then exited the room.
Scribe: "Why is there a bologna sandwich on the bed?"
Doctor: "That's what you found odd about that scene?"
Perhaps that is the one tried and true law of the ER.  When you start to truly think that things might just be logical tonight, everything goes Kablooey.  Oh, by the way, below is what happens when you google "sandwich bed," now you know.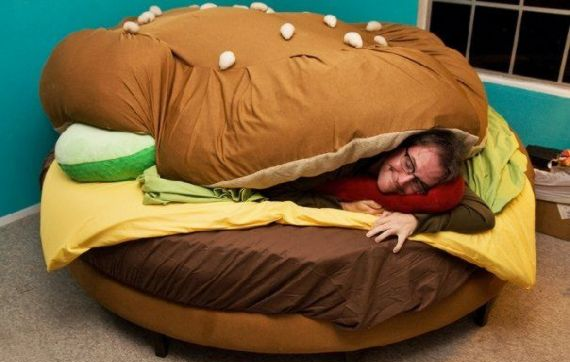 Don't forget to Like & Follow (almost to 500 followers on facebook woohoo!  Tell your friends to follow!  And go buy me a sammich!)