Harold paused before opening the coffee shop door, briefly glancing at his reflection in the window before entering. His khaki shorts and ironic T-shirt emphasized his casual style and confident indifference. Harold knew this to be a lie, he was nervous!  Gloria's online persona seemed amazing.
She radiated intelligence, yet did not seem overbearing. Her quick-witted banter and clever references clicked with him instantly. She seemed one shade nerdy, one shade flirty, but also a free-spirit, up for trying anything. She laughed when he asked her about gluten, and she confessed that she would beg people for bread before giving up her baguette from Panara. She loved carbs just like Harold! The only thing that remained uncertain was her appearance. He posted his picture, but she posted a picture of a group of friends feeding ducks in the park. Then she posted "I'm the second one in on the left, however, in the pictures, that did not really clarify exactly which one she was. Even in the picture the faces seemed a bit blurry.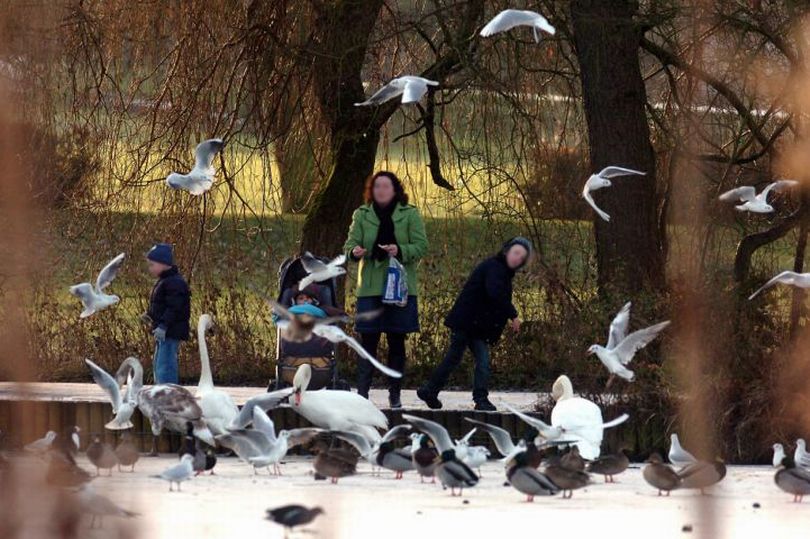 "Hello Harold, a pleasure to finally meet you,'" said a voice.
Harold felt a cold sweat form in his spine. Even her voice sounded perfect. Weird to think he had only ever "spoken" to her online in text. She never sent a pic, saying that in person would be best.
He turned around slowly,
"You must be Glor-" he started, but the words stuck in his throat. He tried to keep talking, but the words would not come out. All he could think of was her profile picture of the people in the park. That was why the faces were blurred out. There she was, in front of the swan.
She was a duck.