Marijuana is the most abused illegal drug in the United States, but it also has the potential for treating dozens of ailments. Could this plant truly hold myriad medical solutions, or is that just what the army of potheads wants us to think?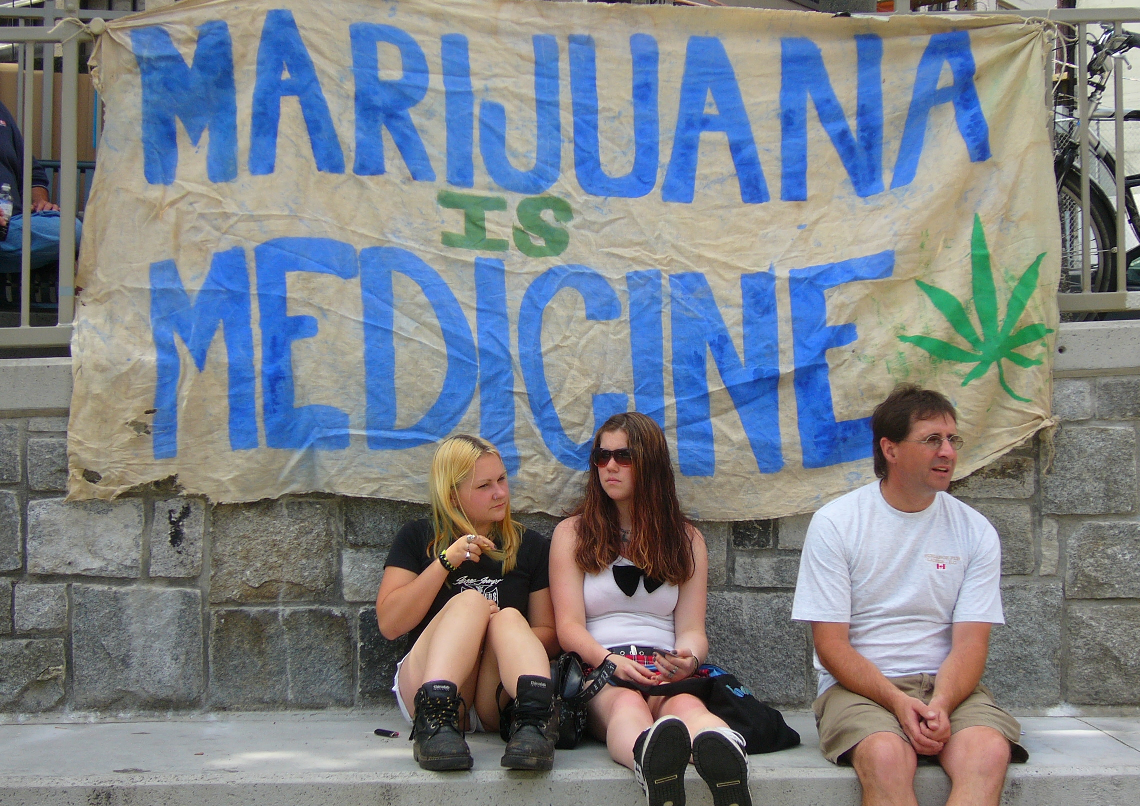 Two components cause the commonly seen effects. THC (tetrahydrocannabinol) causes the psychoactive effects, while CBD (cannabidiol) has other properties. Thousands of strains exist, each with varying levels of the two main components.
Marijuana alters mood, cognition, and concentration while providing effects ranging from euphoria and relaxation to anxiety and paranoia. It targets cannabinoid receptors in the brain which are found mostly in the hippocampus, cerebellum, and basal ganglia.
The truth about marijuana remains murky because of limited studies, varying anecdotes, and passionate zealots for and against it. Deciphering the abundance of pseudo-truth about marijuana is challenging. You could spend countless hours exploring the research trying to pan out the gold nuggets of reality among the muddy slime of confusion, which I did. Buckle up, and keep reading.
The Good: Seizures. Marijuana has stopped seizures where traditional medicine failed. This utterly shocked me. One well-documented case involved a young girl named Charlotte Figi. She had hundreds of seizures a week as a toddler because of Dravet syndrome. Her parents attempted every medication, altered her diet, and went to specialists, all with poor results. Finally, they learned about the potential anti-epileptic properties of cannabis.
Her seizures dropped from hundreds to less than five.
She ate a strain of marijuana high in CBD and low in the psychoactive THC, so she experienced little of the typical high. Many families have moved to Colorado seeking this strain of marijuana (now dubbed "Charlotte's Web") with many seeing a marked decrease in seizure activity.
Cancer/HIV. Marijuana stimulates appetite and decreases nausea. Some patients report better results than standard antiemetics. Researchers have also documented in preliminary studies antitumor effects by various mechanisms in liver, breast, testicular, lung, and colon cancer.
MS: Sativex, a marijuana-derived spray used in Europe, has shown decreased spasticity and tremor and effectively reduced pain levels. It is not yet FDA-approved.
Post-Traumatic Brain Injury: Studies out of Israel suggest improvement in cognitive function with marijuana use after TBIs. They cite increased blood flow and decreased free radicals secondary to THC as a likely possibility.
Alzheimer's Disease: Early studies suggest that use of marijuana may delay the onset and possibly decrease the progression of Alzheimer's.
Multiple other applications exist, including inflammatory bowel disease, glaucoma, and chronic pain. One added bonus to marijuana is the overdosing profile. Death from marijuana overdose simply is not seen. Some already consider it safer than aspirin or acetaminophen. You can, of course, get stoned out of your mind, and spend the afternoon debating existentialism with your dog, but that is different.
The Bad: So why hasn't the FDA approved it? A brief glance online makes marijuana sound like a miraculous, life-giving cure-all that should be put in the water with fluoride. Researchers are performing the studies, but the FDA requires thousands of cases to assess risks and benefits accurately for new medications. This risk-to-benefit ratio must be measured carefully.
Driving: Marijuana slows cognition and reactions. Studies have shown marked decline in driving ability. One can easily quantify the amount of alcohol in the blood with a simple test; not so for marijuana.
Intelligence: Changes such as lower IQ, difficulty with simple tasks, and increased psychiatric disease have been suggested in varying studies. The change appears to be worse when use starts early in life (before 18), and consumed on a regular and heavy basis.
Addiction: Despite vehement protests from bloggers, marijuana is addictive. Nine percent of users become addicted. THC targets dopamine receptors, which causes the euphoria. Some users experience withdrawal signs such as irritability, anxiety, sleeplessness, and drug craving, which makes quitting difficult. The debate over marijuana as a gateway drug to harder drugs has been argued for decades. Some people have used it and can function normally, but marijuana has destroyed relationships and lives.
Medical Risk: Prescribing can be difficult because what a patient receives may not always be the same. Acetaminophen is the same regardless of where you get it; marijuana is not. Each marijuana dispensary has different strains and concentrations of the active chemicals. I demand consistency in the medication I prescribe, but that is not currently the case with marijuana. Marinol (synthetic THC) has been used for cancer symptoms and has specific amounts of the chemical, but marijuana varies greatly.
Now what? Marijuana users have historically been described as lazy, slow, non-productive members of society. The federal government spearheaded multiple propaganda campaigns to vilify pot smokers for years. Both sides point to anecdotes as proof denigrating the other side. The pot-smoking community responds immediately and enthusiastically against anyone claiming a negative side to the drug, unwilling to even consider the fact that the drug may have any negative effects. Perhaps pot makes you an Internet troll; I am not sure.
On the other hand, banning it outright seems irresponsible and cruel if it can stop seizures in a 5-year-old girl for whom traditional medication failed. Decreasing or even reversing the effects of traumatic brain injury with the medication appears possible, so it cannot be all bad. Treating the spasticity and pain of multiple sclerosis can be difficult, yet marijuana looks effective. Who would deny medication that works where other medications have failed?
More research needs to be done. Medical marijuana has incredible potential, and I remain optimistic. I am no longer surprised when a young man comes in touting medical marijuana for his "nerves and stuff." I will wait, however, for future studies before I prescribe it for the 17-year-old who comes in with "chronic ear, uh, I mean, back pain. Yeah, that's it, back pain."
What do you think?
Note: This article is published in Emergency Medicine News, go there and read more
Don't forget to scroll up on the right and click FOLLOW on facebook.  I update once a week on Thursdays.  Please LIKE it if you like it.